Some kind of Unity magic. Actually, the reason is that Vector3 are structs. In C#, structs are value types. So they are always returned by value wereas class can be pass/returned by references. It will be the same behaviour for all properties that wrap struct members (like Rect, Vector2, etc.). C or Do is the first note of the C major scale, the third note of the A minor scale (the relative minor of C major), and the fourth note (F, A, B, C) of the Guidonian hand, commonly pitched around 261.63 Hz. Profile (c) Citigroup, Inc. Is a holding company, which engages in the provision of financial products and services. It operates through the following segments: Global Consumer Banking.
Most Watched
Washington Journal: News Headlines and Viewer Calls

Viewers respond to a question about the number of voting measures being passed in several states around the nation and President Biden's call for federal voting reform: "What are your recommendations for voting reform?"

Washington Journal: Elie Mystal Discusses the Derek Chauvin Verdict & Policing in the U.S.

Elie Mystal, Justice Correspondent for The Nation, discusses the Derek Chauvin verdict, policing and race relations in the U.S.

Washington Journal: News Headlines and Viewer Calls

Viewers comment on the Washington Post's "Fatal Force" database of every deadly shooting by an on-duty police officer in the U.S. According to that database, 988 people were killed by police in the past year.

NASA TV Coverage of SpaceX Docking and Welcome Ceremony

NASA TV provides full coverage of SpaceX Crew Dragon docking to the International Space Station, followed by a welcoming ceremony and news conference.
C# Vector3
View all most watched
Coming Soon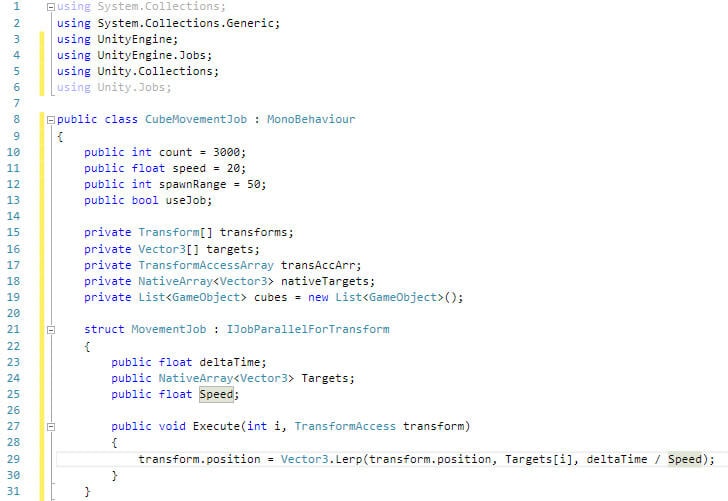 Donation Lists Consolidated Argument

The Supreme Court hears oral argument in Americans for Prosperity v. Rodriquez, a consolidated case challenging the constitutionality of a California requirement that charitable non-profits disclose their big donors' names to the attorney general.…

View More U.S. Supreme Court

Guam v. United States Oral Argument

The Supreme Court hears oral argument in Guam v. United States, a case on environmental law and toxic waste disposal.

View More Supreme Court Oral Arguments

Energy Secretary Granholm Discusses Infrastructure & Climate

Energy Secretary Jennifer Granholm joins Politico Playbook for a virtual discussion President Biden's infrastructure and climate proposal.

View More about Infrastructure

CATO Institute Discussion on President Biden's Infrastructure Plan

The Cato Institute hosts a virtual discussion on President Biden's proposed infrastructure plan.

View More about Infrastructure

Hollyfrontier Cheyenne Refining, LLC v. Renewable Fuels Assoc. Oral Argument

The Supreme Court hears oral argument in HollyFrontier Cheyenne Refining, LLC. v. Renewable Fuels Assn., a case on exemptions for small refineries from the Renewable Fuel Standards Program.

View More Supreme Court Oral Arguments

United States v. Palomar-Santiago Oral Argument

The Supreme Court hears oral argument in United States v. Palomar-Santiago, a case on immigration law and noncitizen illegal reentry charges.

View More U.S. Supreme Court
Featured Clips
General McKenzie Expresses Concerns About Afghan Forces' Readiness After U.S. Withdrawal

White House Announces President Biden's First Overseas Trip to U.K. and Brussels in June

Senate Republicans Unveil $568 Billion Infrastructure Plan
Latest On
C-diff Bacteria Infection
Elie Mystal on the Derek Chauvin Verdict and Policing in the U.S.

Elie Mystal, Justice Correspondent for The Nation, discusses the Derek Chauvin verdict, policing and race relations in the U.S.

View All

U.S. Capitol Police Inspector General Testimony on January 6 Attack, Part 2

U.S. Capitol Police Inspector General Michael Bolton testifies before the House Administration Committee on his report on the January 6 attack on the U.S. Capitol.

View All

Dr. Joel Zinberg on Vaccine Passports and Mandates

Dr. Joel Zinberg, a medical doctor and senior fellow at the Competitive Enterprise Institute, discusses the debate over COVID-19 vaccine passports and the role of government and private sector.

View All