This short video tutorial will show you how Google Drive and Evernote have connected to enhance your productivity. This is available with your Chrome browser. Evernote Google Drive Evernote and Google Drive Integration: A smarter way to work. No more switching between apps. Now ideas can flow effortlessly. Available now on all platforms except Internet Explorer and Firefox. LEARN MORE Simplify your workflow. Keep your train of thought. Move back and forth between Google Drive and Evernote. Evernote to Google Drive (turns each note into a Google Docs document, Google Keep does not currently have an import option) Evernote to Trello (adds notes to a Trello board).
Evernote was the best place for writers you can write notes with videos and images and share them with the readers. It's the simplest way to share information on the web. There are some other ways from which you can also share information includes blogging and social networking.
If you thinking to start blogging or you're blogging from a long time and not give up on blogging or you don't know SEO optimization than I recommend you to keep in touch with us via Subscribe Us with your email address to get blogging and SEO tips.
Come to the point, In this article, I will show how you can import Evernote notes to Dropbox. If you don't know what is Dropbox?
Dropbox is secure icould storage service where you can upload your files and folder from computer to generate a backup.
You can easily generate the backup of your files on Dropbox, you can also save your notes on Dropbox with the help of this article.
1
Import Evernote To Dropbox Step by Step Guide
1.4
How To Connect Evernote To Dropbox Using Zaiper
1.5
Import Evernote To OneNote Step by Step Guides
1.5.1
How To Import Evernote To Apple Notes Step by Step Guides
1.5.1.1
Import Evernote To Google Keep
1.5.1.1.1
Import Evernote To Google Docs
Follow the given below step by step guides gives by me, to know complete process of importing Evernote notes to the Dropbox without having a hassle.
Step 1 :
Login into your Evernote Account on Windows
Step 2 :
Now go the "File" tab and click on it and select "Export" option and download all notes
Step 3 :
Login to your Dropbox account and upload the download file named Evernote.enex
Once's you've uploaded the download file in your Dropbox account. Which means you've created a backup of your Evernote notes into Dropbox which is one of the best online storage systems.
Does Evernote work with Dropbox?
The answer is yes, for this you'll have to connect your Evernote account with Dropbox. by doing this you can easily access all your Evernote notes and files from both applications. Whenever you create a new note on your Evernote account. The software called Zapier will save your notes into your Dropbox account.
What is Zaiper?
The Zaiper is an online software that connects your apps and automates workflow this is a professional software for the busy people. The software allows focussing on their most important work.
How To Connect Evernote To Dropbox Using Zaiper
It is a simple task, Sign up for a new account in Zaiper.com and connect your both Evernote and Dropbox apps form account details. Without using any coding or other stuff is easy to step and free forever.
Can You BackUp Evernote Note?
You can easily make a quick backup of Evernote note on your Windows or Mac system. Evernote allows its customers to back up their notes into an online storage system likely to be Dropbox or else into their personal system.
To make a backup of any note or notebook of Evernote. Right-click on the note or notebook and form the list select "Import" option. The system will be promoted to the new export dialogue box, just the select the formate in which you want to export your Evernote notes. Select Export as a file in ENEX format. Now name the file and select the location where you want to save the file and hit save button.
How To Download Entire Evernote Notes
For this, you've to use Windows backup tools or else third-party applications like BackBlaze or CrashPlan or much more. Just download the app into your desktop system and complete the installation process. When you're ready to download Evernote notes make sure to save notes into a new folder.
Import Evernote To OneNote Step by Step Guides
You can also import Evernote to OneNote, there is a simple process to follow to import or export Evernote to OneNote. We' going to show a simple process in step by step instructions from which you can easily import your Evernote notes to OneNote on your Mac OS or Windows.
To speed up the importing process, you must install Evernote for Mac OS or Windows. Make sure you sign into your Evernote on your computer before moving any futher.
Step 1:
Firstly, you've to download OneNote Importer Tool.
Step 2: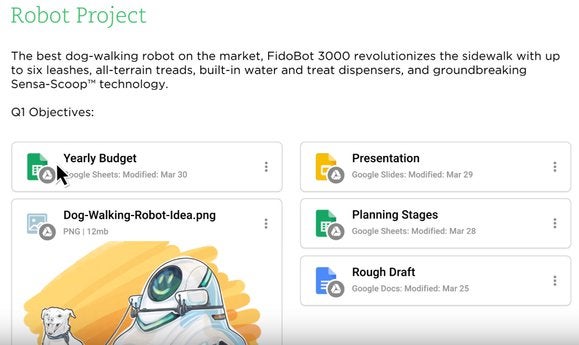 Sign in with a Microsoft Account or else Sign in with a work or school account.
Step 3:
Select, Import button to start the importing process.
Step 4:
Once's the import is complete you can view your Evernote note into OneNote.
How To Import Evernote To Apple Notes Step by Step Guides
There is a simple process to natively import Evernote notes and pages into Notes app. You can easily do that without taking help of any OS X expert.
Firstly, you'll need to update Mac Version of Evernote Application to macOS 10.12 or later, 64-bit processor. Now ones you're complete all requirements you can go for importing process.
Step 1:
Open Evernote App on your Mac OS, Click on Edit button and hit "Select All". To select all notes for transfer.
Step 2:
Click on the "File" > Export Notes. Make sure to save the file in the Evernote XML format, which may be selected by the default.
You've sucessfully imported all your Evernote notes in your Mac OS X device. Now all we have to do is, import them into Apple Notes.
Step 3:
Open Apple Notes from the Menu Bar. Now Click on the "File" > "Import Notes".
Step 4 :
Navigate the file that you've download or Exported. That it you've successfully imported Evernote notes to Apple Notes without having a hassle.
How To Import Evernote To Google Drive Step by Step Guides
Google Drive is also one of best online storage alternative, In case if you want to move all your Evernote notes to google drive. You can easily do that in a few steps. There is a simple process for that. The main benefit of moving all Evernote notes to google drive is your notes have been backup in your Google Account and you can easily access them anywhere.
Follow the below given step by step guides to import Evernote to google drive.
Step 1:
Open Evernote app in your computer on Windows or Mac OS.
Step 2:
Go to the file, Now from the list choose "Select All". Again go the File > Import. Select location where you want to save the Evernote file and hit Save button.
Step 3:
Open Google Drive on a web browser on your device. Login into your Google Account and upload the recent download Evernote file.
You've scuessfyly imported your Evernote notes to Google Drive within a few steps.
Import Evernote To Google Keep
Until now Google Keep hasn't added an import and export option. Which means you cannot import or export notes in Google Keep. The only way to import Evernote to Google keep is manually adding one note at a time from the Evernote app.
Import Evernote To Google Docs
If you're looking for the process or step by step guides for importing Evernote notes to google docs. Then, in this case, keep reading.
To import Evernote to google docs, follow below-given step by step guides.
Step 1:
Firstly, Open Evernote application on your system and export the Evernote File into your computer. Make sure when saving the file save it Evernote name it easy to find when you upload it.
Step 2:
Go to the Google Docs, Sign in to your Google Account using the email address and password.
Step 3:
Click on the Folder icon button. Click on the button named "Select a file from computer". Navigate the file and select it and upload it.
To be Continue…
You know you wrote it down somewhere, but you're not sure where, and now you need it but don't have it.
Whether keeping track of assignments and tasks at work, listening to a presentation for a class, a training course or simply managing your daily to-dos, you're probably someone who takes notes.
And if you're someone who's ever misplaced or downright lost one (or several) of those notes, you're not alone. Losing notes is such a common problem that it's led several businesses to create note-taking software and tools that are designed to help users organize all their notes in one place.
The internet is full of options worth exploring. Some tools may require payment or offer upgrades for premium versions, but there are several that are completely free to use.
Two of the most popular note-taking tools in today's market are Google Drive and Evernote. Both offer some great features that can help boost your productivity, but which one might be best suited for your personal needs?
Evernote Google Drive Upload
Google Drive
Evernote Driver
Having surpassed one billion — with a "b" — users in 2018, and with more than two trillion — with a "t" — files stored on the file-hosting service, Google Drive is the industry leader in note-taking and file management software.
Loaded with features, Google Drive is available to anyone with a Gmail account and affords users 15GB of free storage to use across Google Drive and Gmail to store their Drive, Gmail, photos, attachments, and other files.
With Google Docs, Sheets and Slides, Google has provided its free versions of Microsoft Office's three most popular tools: Word, Excel and PowerPoint, with many of the same features.
And what may be most useful about Google's three most-used apps, is Google's ability to search all of them at once for keywords. This can make finding the file you need something you can accomplish in just a few seconds.
Hidden within these features is another yet another feature designed to make life easier. All Google Docs, Sheets and Slides offer the ability to restore previous versions of files. You can check the revision history on just about any document and find the version you want, then simply restore it to return to that version of the document.
Google Drive also offers an app called Forms, which enables users to quickly create, send, and track surveys with an online form, and view the results in an easy-to-digest spreadsheet.
Another great thing about Google Drive is that between your computer and the mobile app, you can access your Drive anytime, anywhere, as long as you have access to a computer, smartphone, or tablet.
And for those with Android phones, scanning documents is a breeze. Simply use your smartphone camera to take a picture and Google Drive will instantly convert important paper documents such as bank statements or receipts to PDFs on your Drive.
Is a file only for your eyes, or are you ready to collaborate with others on a document? Either way, Google Drive makes it extremely easy to keep files private, share with individuals, or share with an entire group in a public folder.
Who has access to your files, what type of access they have – you can set view, comment or edit – and when they have access to it. These permissions can be changed or reversed at any time.
Evernote
While they haven't quite hit a billion users yet, Evernote is no slouch of a note-taking tool with more than 225 million users around the globe and it's easy to see why.
Evernote Driver
There are two premium versions of Evernote available, but it's free to get started and it's free version is jam-packed with enough awesome features for most average Joes and Joesphines.
Similar to Google Drive, Evernote is a great tool to store all your content in one place and has plenty of rich formatting options as well as the ability to add attachments.
Perhaps most useful of its unique features, Evernote's Web Clipper makes it a breeze to clip anything from the web on any device—regardless of browser. Snippets of articles, screenshots, and entire webpages can quickly be clipped and saved with just a few clicks.
Also unique to Evernote is the ability to record and save audio notes straight from your phone or computer. It's even set up to work with Google Assistant and Siri.
Need to keep a quick list? Check out Evernote's To-do list feature, which allows you to manage tasks for anything from small items to large projects to help keep you on schedule.
Like Google Drive, Evernote and your files can be accessed from any device.
Evernote has also made sharing easy. Anyone can view files you send them whether or not they have an Evernote account.
Final Comparison: Google Drive vs. Evernote
Now that you know what makes Google Drive and Evernote useful note-taking tools, which should you choose for your next task or project?
While both have their advantages, you can't really go wrong with either.
Evernote Drive
If you're working on a team, Google Drive may offer an advantage. It's extremely easy to add teammates to a project or assignment, and the ability to restore previous versions of documents can be a useful advantage not just for reverting to old versions of a document, but seeing what changes were made to a document by which collaborators and when they were made.
If you're looking for a note-taking tool more for personal use than to collaborate with others, Evernote may have the upper hand. Its built-in Web Clipper tool makes clipping anything from the web super simple and the audio recording tool is great for when you want to record an idea and revisit it later.
Evernote Scansnap Driver
With both Google Drive and Evernote free to use, and both using SSL to protect your documents and sensitive information, there's no harm in testing each out to see which tool works best for your needs. So download both and see which you prefer. And if you still can't decide, feel free to reach out. We're always happy to help.