OneNote Batch Cloud for OneNote for Win10
Batch export pages to HTML files, import HTML files to OneNote UWP
Office 2019 is the next perpetual release of Office. It includes significant improvements over Microsoft Office 2016 and earlier versions of on-premises Office. To download and install Office 2019, see Download and install or reinstall Microsoft 365 or Office 2019 on a PC or Mac. For more information, see the following frequently asked questions. The OneNote desktop app on Windows is part of Office 2019 and Microsoft 365, but it can also be downloaded as a standalone app and used independently on any PC. It runs on any currently supported version of Windows — including all editions of Windows 10.
We offer 20+ add-ins 1000+ features for OneNote on different platforms (Win, Mac, Android).
15 EXE Addins


Windows 10,8,7 Office

5 UWP Addins


Windows 10

5 MAC Addins


MacOS

3 Cross-Platforms Addins


Windows 10,8,7 Office; Windows 10 UWP; MAC
OneNote Batch for Mac 1.0.0.0
2021-04-16
Batch process OneNote objects in pages of all notebooks or selected sections. Import or export OneNote pages.
Export to Txt
Import Txt
Import HTML
Gem for OneNote 63.1.0.321
2021-04-01
Gem is a toolkit (add-in) for Windows Office OneNote. 6 tabs 560+ features collected now.
New:
Copy Paragraph Web Edit Link
Copy Paragraph Web View Link
Copy Paragraph Local Link
Acute Triangle Shape
Obtuse Triangle Shape
Resize Single Image

2021-04-16 Update: OneNote Batch for Mac 1.0.0.0
OneMind for OneNote 2.4.0.18
2021-04-11
A cross-platform mind map add-in for OneNote. Create and edit Mind Map for cross-platform OneNote.
OneMind for Mac OneNote
OneMind for Office OneNote 2016 2013 2010
OneMind for OneNote for Windows 10 8
1. Mind map 2. Tree map 3. Fish bone map 4. Right map 5 Structure map 6. Galaxy map
OneNote Reminder 13.1.0.68
2021-04-09
Reminder for OneNote 2016 2013 2010, OneNote UWP
Use OneNote page time or format title to create OneNote page reminder ​
New: Gem API
OneNote Batch 29.0.0.172
2021-03-23
Designed to handle all pages in the notebooks or sections for OneNote 2010, 2013, 2016. Import and Export.
New:
Convert Quick Notes to Normal OneNote Pages
Improve:
Gem Menu for Mac OneNote 14.6.0.129
2021-03-19
A toolkit (add-on) for Mac OneNote. 6 menus 60+ features collected now.
NEW:
Variable Link
Navigation Pane
Run OneNote
Gem Table for OneNote 3.0.0.7
2021-03-15
A table which its cells can be merged in OneNote 2013, 2016. Slash tables.
Used to compensate for cell defects in OneNote native tables that cannot be merged.
NEW: Expand, Shrink, Show/Hide Note Container
OneNote Gem - Favorites 30.1.0.126
2021-03-08
OneNote Gem – Favorites is the 4th tab in Windows OneNote we call it "Favorites" tab. This Add-Ins basically used for quick navigation. Favorite Tags.
Navigation Features:
Keyword Tags Calendar View

Page Calendar

F2 Keyboard Bookmark Daily Journal

Mind Map Tools 11.1

.
New:
​Keyboard shortcut Shift+Ctrl+Alt+N help relaunch OneNote skip 'OneNote is cleaning up from the last time it was open.' window.
Mind Map for OneNote 9.5.0.67
2021-02-09
Using native elements to create Mind Map in Windows OneNote. Time Axis, All OneNote 138 Tags.​
NEW:
OneNote Search Bar 6.1.0.31
2021-01-25
Search and List Paragraphs Image OCR Text title without running OneNote. Search notebooks on OneDrive. Auto hide top of screen.
New: Save Search Results
Gem Menu for OneNote UWP 15.1.0.30
2021-01-05
A toolkit (add-on) for OneNote for Windows 10 (UWP). 5 menus 70+ features collected now.
Add:
Variable Link
Navigation Pane
Migrate OneNote UWP Cache Folder
WordNote 8.0.0.19
2020-11-01
Office Word Add-in Outside. Manage (Create Edit Delete Search) your Office Word documents. Take note with Microsoft Office Word.
Since Microsoft no longer produces OneNote 2019, WordNote is designed as
OneNote 2019 alternative.
NEW:
Build Links
Open Link Customize Folder
Remove Links
Pons for MindManager and OneNote 14.0.21.61
Office Onenote 2019
2020-10-05
Pons is a bridge between MindManager and OneNote. Pons create current OneNote object nodes in MindManager mind map save and replace mind map from Mindjet MindMa
​New:
Improve to support MindManager 21
Row to OneNote 11.1.0.43
2020-09-21
Reorganize Microsoft Access Excel and Project row as a table to new OneNote page and linked back to the row.
Send row as a table to an OneNote new page. Click on the link to Row will go back to the row.
Auto OneNote 3.7.0.34
2020-05-25
Monitor Windows Folder Text File Excel File without Run OneNote. ​Auto-Refresh TOC Auto-Refresh Tag Summary (Specify one or all type tags). Auto set input cha
New: Specify Asian Text Font and non-Asian Text Font. After edited and left the page It will set the Asian Text and non-Asian Text to difference font.
Pons for Visio and OneNote 7.1.0.23
2020-05-15
Pons is a bridge between Visio and OneNote. Pons create current OneNote object as main topic or subtopic with link in Visio Brainstorming Diagram.
Favorite to OneNote 12.0.0.57
2020-01-08
Bookmark web page hyperlink to OneNote.These add-ins extend browsers bookmarks bar.
We can collect and organize a lot of the li
nks with OneNote now.

​Bookmark to OneNote series Add-Ins
Image to OneNote series Add-Ins.
Mht to OneNote series Add-Ins. (Purpose:

​View web page offline without lose format in OneNote
View animate GIF image in OneNote )
Anchor to OneNote 13.0.0.88
2020-01-06
Dock OneNote to desktop
anchor editing position and take notes or comments by OneNote for Microsoft Office (Access Excel Outlook PowerPoint Project Publisher Visio Word) and Browsers (Firefox) and PDF (Adobe Acrobat Pro & DC Adobe Reader & DC ).
Other Application -> OneNote
Clicking the 'Anchor to OneNote' in other applications will jump to the OneNote pages which are associated with the current document.
OneNote -> Other Application
Clicking the anchor icon in OneNote will jump to the corresponding document position in other applications.
OneNote linked Notes series Add-Ins.
Bring to OneNote 15.0.0.102
Office 2019 Onenote 2016 Install
2020-01-04
Bring title text and images to OneNote from Word Excel PowerPoint Visio Firefox Internet Explorer Windows Explorer and Acrobat. Support local notebook don't n
Send to OneNote series Add-Ins.

One Markdown 3.0.0.15
2019-07-01
One Markdown is a Markdown editor suite for OneNote. It connect to OneNote and sync notes through LAN.
One Markdown suite include:
One Markdown Server
One Markdown for OneNote (Inside OneNote)
One Markdown for Windows (Windows Editor Client)
One Markdown for Android (Android Editor Client)
One Markdown for IPhone (IPhone Editor Client)
NEW:
Checkbox Equation Flow Chart Table Table of Contents Jump inside Page Syntax Highlight
Bridge for EndNote and OneNote 4.1.0.21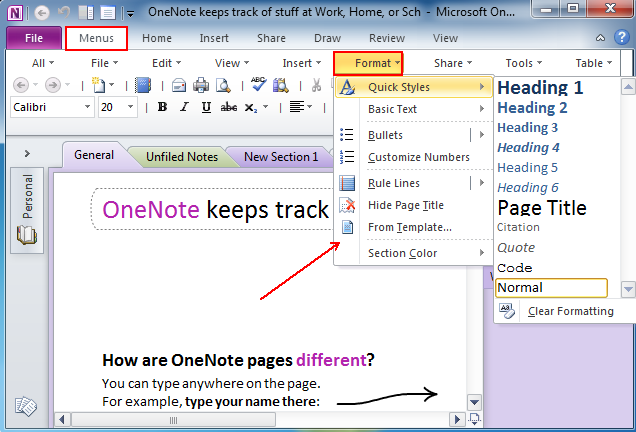 Office 2019 Onenote Local
2019-02-17
ntegrate Thomson Reuters EndNote X7 X8 X9 with OneNote​ ​Cite While You Write [CWYW] for OneNote
New: Improve to support Endnote X9
Onenote 365 Vs Onenote For Windows 10
Anchor to OneNote for PDF 4.4.0.20
2019-02-15
Dock OneNote to desktop use OneNote to take notes or make comments for PDF file in PDF reader.
This is an add-Ins for SumatraPDF Reader. The installation package contains the SumatraPDF reader.
New: Update to support Office 365
Office 2019 Onenote Missing
Word's Top Ten Most Basic and Commonly Used Shortcuts

Mac: Import Mac's Folder Tree Structure and HTML Files into OneNote in Bulk

Mac: Export the Notebook Structure from OneNote in Bulk and Export the Pages as an HTML Files

Create Mind Map in OneNote 2013, Modify in Android OneNote after Sync

Create Mind Map in OneNote 2016, Modify it in OneNote UWP

Use Gem Table to Add a Colored Border to OneNote's Image

Create a Gem Table with 1 Slash Header in OneNote

Merge Vertical Cells in the OneNote Gem Table

Time Axis for OneNote

Unmerged Cell of Gem Table in OneNote and Revert to Multiple Cells


OneNote 2021 New Features Comparison to OneNote 2016 in New Release 2021

How to Use OneNote Without Signing in to My Account?

OneNote's Top Ten Most Basic and Commonly Used Shortcuts

Handwriting or Typing in iPad OneNote Keep Pop up "Please Wait …" and Circle

No Other OneNote (Android, IPhone, IPad, Mac, Win10) Can Open Local Notebooks Except OneNote 2016


[2021-04-16] Release OneNote Batch for Mac 1.0.0.0

[2021-04-11] Release OneMind for OneNote 2.4.0.18

[2021-04-09] Release OneNote Reminder 13.1.0.68 (Gem API)