I love using OneNote for my personal notes for a variety of uses. I love the notebook layout. I was actually hoping that Keep had a similar setup as I was hoping to have my students use it to keep a digital notebook during distance learning. My school is heavy on G Suite and Keep seemed like a possibility. However, like Evernote, OneNote is geared toward individual use, and many shared features are cumbersome at best. Google Docs, on the other hand, are designed to be collaborative from the ground up. While many users will find this comforting, Google Docs is fully baked into G Suite's tools.
If you are a writer, physicist, or business owner, taking notes is extremely important. Back in the day, paper and pen were the ultimate tools to take down notes and important details. Now, tech companies have provided many online tools one can use to take notes. Two of the most popular ones are Microsoft OneNote and Google Keep. These two have been compared and "Microsoft OneNote vs Google Keep" is a frequently asked question on the web.
Today, we take a deep dive into the question: Microsoft OneNote vs Google Keep.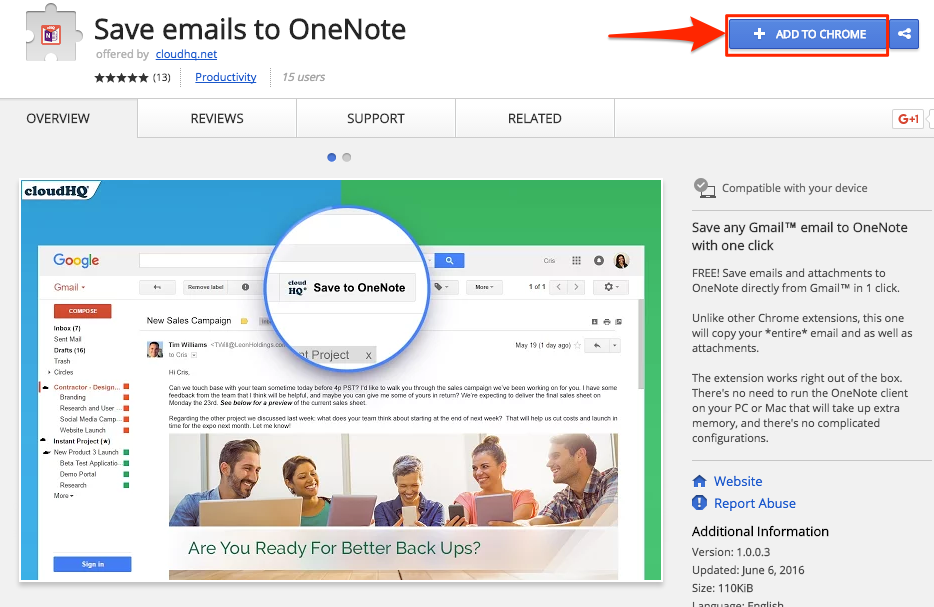 Overview
OneNote is a note-taking platform created by the tech giant, Microsoft. Google Keep, also known as Keep Notes, is the Google version of OneNote. While they generally function the same, a great number of features make them very different.
PC
Google Keep Interface
Google Keep, as with most packages in Google G Suite, does not come as a desktop application. It exhibits as a web app. For the sake of this comparison, we will use Keep web as the desktop app.
Google Keep has a very plain interface with a white background. It has an option to enable dark mode to protect the eyes.
All the notes are on the main screen. There is an input field and a search bar present at the top. As Google Keep is present only on the web, users can access the notes by visiting https://keep.google.com. You can also download the Chrome extension and app, and write notes on the go. Alongside the text, a user can also draw images with the mouse or pen.
Microsoft OneNote Interface
OneNote is a multi-faceted application that offers notebooks, sections and pages (notes). It comes as both a web application and desktop application. OneNote web has a few less features than the desktop application. Users can access their notes on the web by visiting https://www.onenote.com.
The OneNote application has the unique capability of saving images, text, notes, etc. in component so that they can overlap each other. As with all Office apps, there is a standard navigation bar at the top that separates drawing, text and importing tools.
Related Posts
Editing and Tools
The most important part of Microsoft OneNote vs Google Keep is the features and tools present in both platforms.
Google Keep desktop offers these tools: simple text, local pictures, images, links, text indentations, text labels, to-do checkboxes, draw and reminders.
The only downside of Google Keep's reminding feature is that it only allows one reminder per note at a time. However, you can assign labels to certain notes to distinguish between them. These labels can be searched.
Google Keep does not offer extensive text formatting tools; it copes and saves text in the plain format.
OneNote, on the other hand, offers the following formatting tools:
Fonts, font size, bold text, italics, underline, text color, text highlight, file upload, tables, links, draw (pen, pencil, highlighter), tags, quotes, text indentation, quotes, shapes, lists, audio, codes, headings (1 – 6), pictures, meeting details, and citation.
Some additional features in OneNote are assistant, password, and dictate.
The Assistant is an AI tool that can perform basic tasks like bold text, paste text, and create a to-do list.
The password feature on sections offers security. You cannot set passwords on the mobile app because this feature is available only in desktop version. You have to enter passwords in all devices, mobile and desktop, to access all password-protected sections.
The dictate tool is another AI-based tool that converts speech to text. The user must speak before the AI can transcribe into text.
PC Conclusion
For the desktop version, Microsoft OneNote wins by a long shot. Google Keep is still a fairly new product compared to OneNote. It's simple design makes it unique, but not enough to overcome Microsoft OneNote.
Mobile
Tools
Both the desktop and mobile versions of Google Keep have the same features.
OneNote mobile does not come with some of the features in the desktop version: dictate, password setup, and rich editing tools like tables and heading, etc. The mobile app, however, comes with a StickyNotes feature that lets the user change the color of sticky notes and attach images.
Widgets
On Android devices, both Microsoft OneNote and Google Keep offer widgets.
Onenote G Suite Training
Google Keep has two widgets: Quick Capture and Note List. With the Quick Capture widget, the user can write instant notes. With the Note List widget, a user can see their notes on the home screen. It comes with numerous options including all notes, pinned notes, user-created text labels, and labels.
OneNote offers five widgets. A user can use these widgets to create notes, start just the text note, start the audio recording, take a photo, and open the recent notes.
Sharing and Collaboration
As regards sharing and collaboration, Google Keep wins this round.
Onenote Alternative G Suite
Both the mobile and desktop versions of Google Keep possess the sharing option, whereas OneNote does not.
With Google Keep, you can add people to collaborate, send a copy of the note to collaborations via other apps, convert into a document, and edit in Google Docs.
OneNote desktop is only able to share the notes with the view and edit permissions, while the mobile app only supports sending the note in the plain text and in PDF format.
Which one is for you?
The answer to this question depends largely on the features you need to use.
If you want to use the mobile version, then both OneNote and Keep will do the job. If you want to use the desktop version, then OneNote is the way to go.
Onenote G Suite
Related Posts